Alaina is excited to
speak for you!
Alaina offers various types of virtual and in-person engagements, including:
Alaina speaks on over 70 career-related programs/topics (ask her for the full list!), and her most popular keynotes and workshops include:
Additional programs cover everything your audience needs to know to build, test, launch, and keep Your Unicorn Career.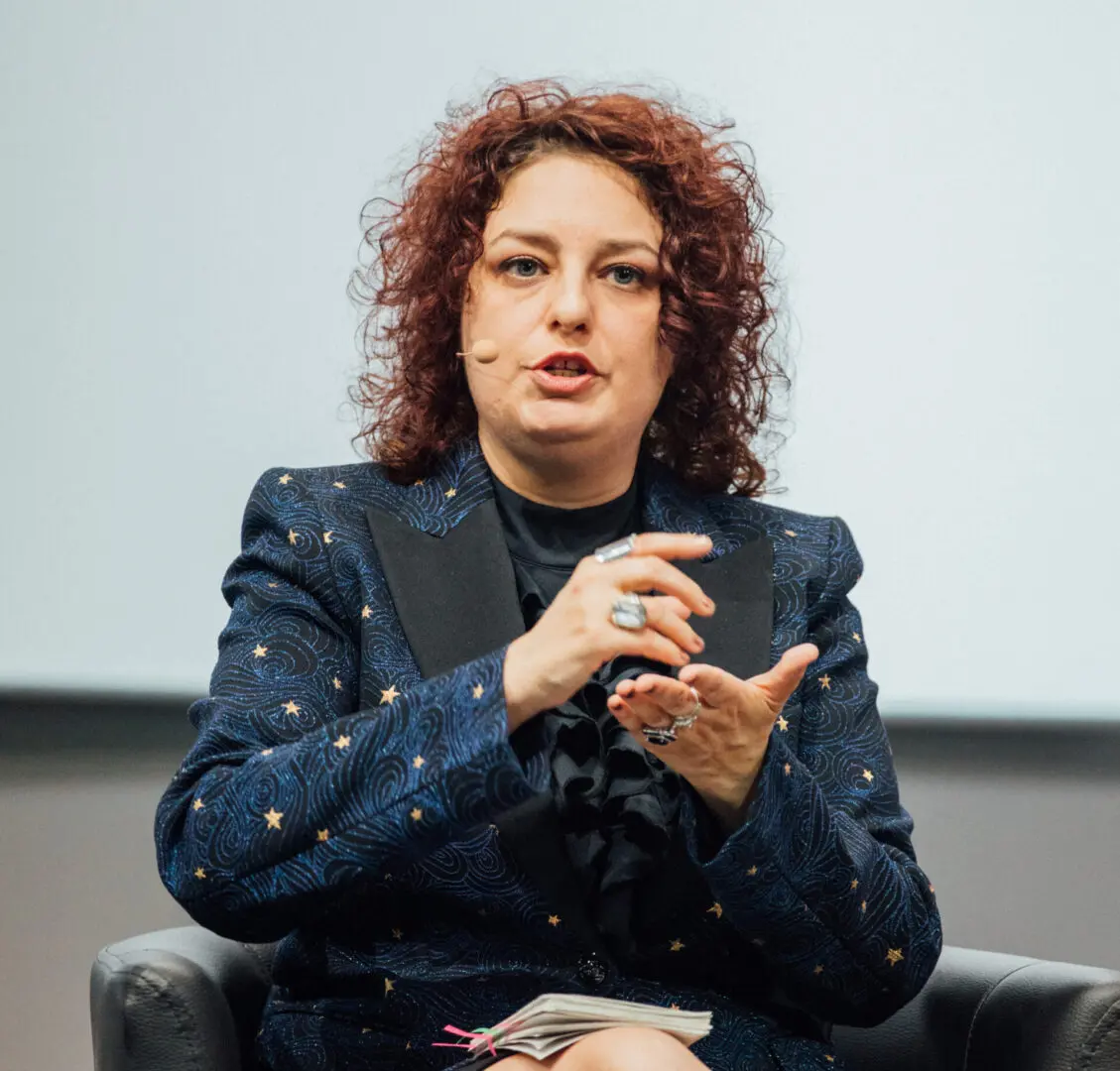 Alaina was an enormous help in preparing me to apply and interview for a world-leading directorship position at a large global science facility. She coached and advised me in all aspects of a senior management position hiring process - from recasting my CV into a position-winning brochure of experience and attributes most relevant and critical to the position, through challenging interview training sessions, and providing specific debriefs and strategy discussions at each stage of the process. Her expertise and experience were key to my ultimate success in being offered (and now holding) this prestigious and highly competitive position. Thanks, Alaina.
-MARIA, DIRECTOR/CEO OF GLOBAL SCIENCE FACILITY
I was super impressed and benefited from Alaina Levine's Biophysical Society Career Webinar: Public Speaking/Oral Communications Masterclass. She shared several tips on effective public speaking and on engaging and educating the audience with examples from her own life! It was a fun way to brush up on public speaking skills! Thanks, Alaina!
-ANKITA SARKAR, MARIE CURIE EXPERIENCED RESEARCHER, ITALIAN INSTITUE OF TECHNOLOGY GENOVA; PhD IN PHYSICS, UNIVERSITY OF FLORIDA, GAINESVILLE
"Alaina gave an outstanding speech about public speaking, providing us with a handful of tools that one can immediately put in practice. The message was conveyed very effectively as the speaker has built on years of experience during which she truly mastered advanced communication techniques. Indeed, her vibrant enthusiasm was perfectly balanced by professionality and competence. As a PhD student I feel very enriched and can't wait to try out new approaches to improve the impact and quality of my forthcoming public speaking performances."
-MARIO BERNARDI, PhD Student in Nanoscience @Scuola Normale Superiore | MBA fellow @Collège des Ingénieurs
Alaina Levine is by far one of the most enthusiastic speakers you'll ever hear. Alaina's forte is offering practical (and proven) career advice in an entertaining and engaging way. Using comedy, Alaina helps STEM students identify skills and competencies, gives them tips on networking, and opens their eyes to the myriad of career opportunities that await them outside of academia. If you are looking for a fun, yet professional speaker to provide effective job-seeking techniques and tips for career exploration, then look no further than Alaina. She's my number one recommendation!
– ELIZABETH
"Alaina's experience as a professional speaker is invaluable whether you want to scale your speaking business or if you want to practice for an upcoming event. Working with her helped me gain confidence for a speaking engagement I had, and I was eager to carry similar tactics forward for other speaking engagements."
-WUDAN YAN, JOURNALIST, ENTREPRENEUR, CO-FOUNDER AND EXECUTIVE PRODUCER OF THE WRITERS' CO-OP
Alaina Levine has worked with our Society for over seven years to provide our members with high-quality STEM career counseling in the form of workshops, webinars, networking events, and one-on-one sessions. One of the many reasons our Society chooses to work with Levine year after year is her ability to adjust her counseling based on the current needs of our members. Not only does she consistently bring great ideas to the table, but she is also a pleasure to work with and brings an infectious energy to her public speaking.
– JENNIFER L. PESANELLI, CEO, THE BIOPHYSICAL SOCIETY
Alaina was a fantastic speaker to start off our year in the Wildcat Mentor Society. We were looking for someone who could inspire and resonate with a diverse audience in a virtual environment, and Alaina went above and beyond our expectations! In addition, she is a fantastic person to work with. I would highly recommend her for your next speaking engagement.
– LACEY, THE UNIVERSITY OF ARIZONA
Feeling inspired after attending Alaina's talk at the Biophysical Society! She shared a wealth of tips that I will carry into my next presentation, such as how to connect with the audience, keep them engaged and how to communicate your point effectively. My biggest takeaway is that you should always remind yourself that you are HUMAN, and not being afraid to show that to your listeners is essential.
Alaina is so down to earth, charming, and energetic, and her speech should be heard by everyone!"
-KATHERINE IVANCHENKO, RESEARCH FELLOW AT PROJECT SYMPHONY